We manufacture tamper resistant election envelopes and mail in ballots. And we can do it fast!
Converting Envelopes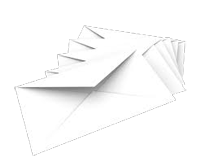 Converting is a term that describes a process by which paper is used to fabricate another paper product. Texas Envelope Company specializes in converting (or manufacturing) quality, custom envelopes for business. We can handle all aspects of the job, from concept to mailing.
No matter what your envelope needs are, we can help you determine the most efficient and elegant solution for each of your mailing projects. We can turnkey your jobs from start to finish, or we can be a convenient step along the way, providing one or more of the services you require. Let us provide you with a solution today!